February 10th - 11th
AGENDA 2023
We Make Future – Pitching Session 1
We Make Future – Pitching Session 2
Harnessing Newcomer Talent
For organizations, harnessing newcomer talent is a game-changer. Racially and ethnically diverse companies outperform industry norms by 35%, according to McKinsey, and Inclusive organizations are 1.7 times more likely to be innovation leaders in their market. In fact, 55% of unicorns in SIlicon Valley were founded by immigrants. How can startups and organizations find, nurture and harness newcomer talent? 
Jordan Butler
Senior Technical Pathfinder at The ROOM
We Make Future Pitching session 3
How an Invisible Man is Breaking Identity Borders, from Ukraine to Gaza
Tey El Rjula spent two years in a refugee camp in the Netherlands. But his experience with blockchain inspired him to change the ID system through revolutionary technology. After raising 1.5 million and exiting, he is now on a mission to help places where the system can't reach through startup FLUUS, which empowers people to operate in war-torn regions, from Afghanistan, to Gaza, to Ukraine. Gear up to listen to a story as inspiring as it can get.
What tech can do for the creative mind: From ChatGPT to NFTs
Is ChatGPT dictating the end of creativity? Will new digital artforms tamper with the craftsmanship of a unique piece of art? As more and more innovations transform the creative landscape, we look not at the threat but rather the opportunities created by tech innovations for creative talents.
The Entrepreneur Winning Mindset
Pillars of Emerging Fashion Businesses
The fashion industry has radically changed in the past decade, driven by a myriad of independent designers and emerging brands who challenge assumptions and break the mold. On the other side, a more conscious young consumer base is radically changing the rules of the game, as new paradigms arise and sustainability no longer becomes an option. For founders looking to kick-start a business in fashion: what are the pillars founders need to consider?
We Make Future – Winners Announcement
Innovation Mapping: How Can You Leverage It?
PR for Startups: How to get your startup on the media map
How to Build an Impact-Driven Startup
16:00 – 16:45
English
Arabic
The five sins of teamwork
Intellectual Property rights
International Cooperation Coordinator at Academy for Scientific Research and Technology in Egypt
7 steps to re-invent yourself and position yourself in the world of healthcare
Being relevant to clients through Branding META Strategy
The Branding META Strategy aims to concisely yet effectively define your brand in a pitch through establishing a clear vision about what you uniquely offer as well as your positioning amongst market players to specify your target personas and be able to set your ideal communication tactics accordingly, only then you will be able to accomplish your sales goals as a brand standing out among other commodities.
Empowering startups through AI
From Big Data to Generative AI: How emerging technologies can help your business boom?
Gartner Hype Cycle
Success stories utilized emerging tech
Global tech. trends
2023 tech. hypes
Driving Innovation Through Design Thinking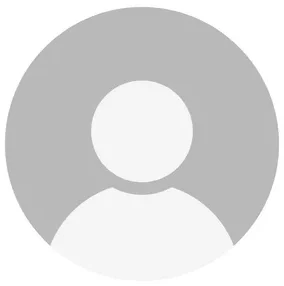 Mohamed M. Radwan
Architect, Founder of Cairo Designathon
Venture Mentoring Services
AUC Venture mentoring services (AUC VMS)
What is AUC VMS?
AUC VMS mentoring methodology
AUC VMS history as it's an MIT VMS sister program
What are the benefits of group mentoring?
What is the need for mentoring services?
International Linkages – Invest in Egypt & Scale outside
Pitch clinic with Ayman Ashour
How to Create a Solid Pitch Deck
Pitch building blocks: the 10 building elements
Tools for building an engaging pitch
Common pitching mistakes and how to avoid them
VCs Decoded: How to Showcase Your Startup's Numbers to Investor
Understand the key drivers of Valuation: theory vs practice and how investors make the connection
Dig into a real-world case study in a gamified manner – tweaking outputs to get to better valuation potential
Segmentation of Investor types and what triggers their valuation sentiment
Deep dive into accentuating numbers to maximize valuation potential, tailored towards different startup stages and investor type
What works vs what doesn't
Advice, final remarks, and summary on how startups can maximize their valu-ation
5 Keys to Build a Personal Brand as an Entrepreneur
How to Validate and Evaluate Your Business Idea
Meaning of Idea Validation
Validation Purposes
Design Your Research Plan
7 Steps to Validate your Idea
Startup Development Phases
Comparison Between Multiple Business Ideas
Most Common Mistakes Startups Face
How gold hedge can save your Vc fund from the changing currency rates?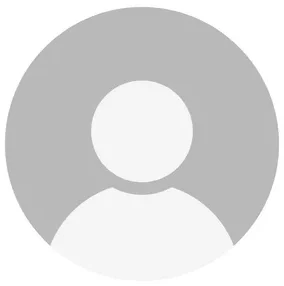 Abdelhameed
How SME's and entrepreneurs can benefit from Debt financing
How to deal with Financial Stress as an entrepreneur
Validation of current financial struggles.
What is stress (and link to financial stressors).
How it affects our wellbeing.
Most common unhelpful behaviors related to financial stress and explain their effect on us.
Behaviors related to businesses and entrepreneurship. (Example: constantly checking prices and becoming preoccupied with the constant changes)
Tips and techniques that can help cope better with the current issues.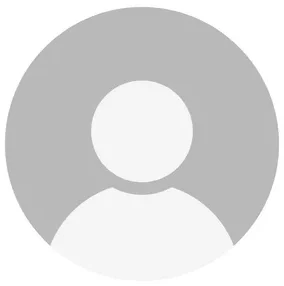 Malek
Digitalization is the new Industrial Revolution! Landing your dream job in the world of Tech: Do's & Dont's
To reach the next level of your career in tech, technical skills are not everything that's needed. You also need to know how to package yourself, your expertise, and your previous experiences in a way that speaks to recruiters and non-technical hiring managers. Join Jordan Butler, a Technical Pathfinder at The Room, who has been in the tech recruitment space for over 10 years, to learn more about the mistakes you shouldn't make when applying for your next role. This promises to be an informative session where you will learn a lot and yet a very interactive one as you'll get the opportunity to practice and refine your pitch.
The processes of creating loT solutions
The Internet of things has become a trending topic over the past years, whether you need to automate devices or machines, aggregate data, or build complex logic networks across several systems. Understanding the abstract concepts behind IoT systems is fairly easy, but building such systems is not. In this session, we will discuss the applications and implications of IoT solutions, business needs and challenges, and common design patterns and architectures
How to Fundraise Internationally?
How to invest in start-ups for Muslim investors?
What is Shariah compliance?
What does it mean for a start-up to be shariah compliant?
What factors are considered by Muslim investors?
Choosing the best instrument – SAFEs, Ordinary shares, preference shares and convertible notes
How to monitor your investment
Angel Groups/Building new investor groups