speaker_info
About The Speaker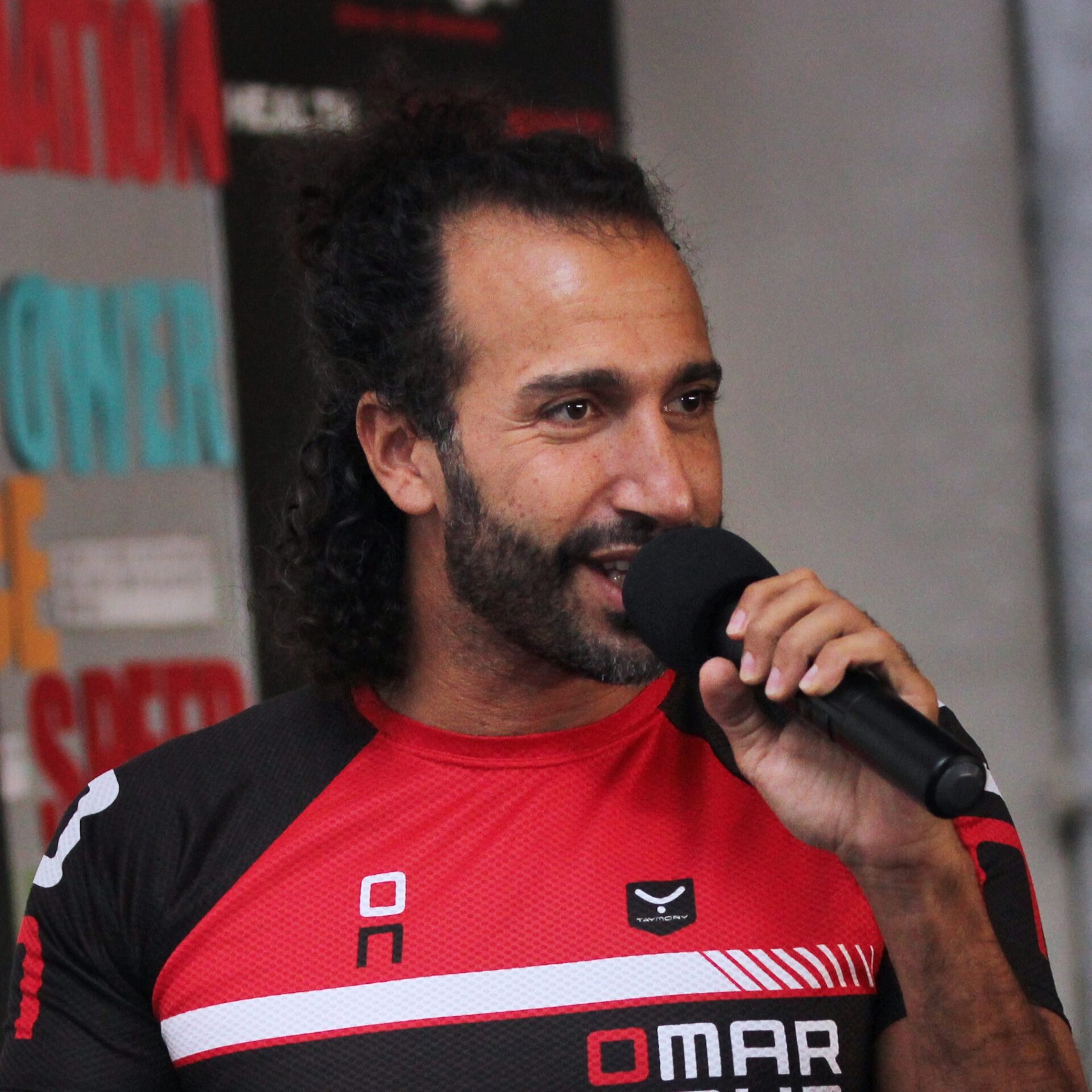 Omar Nour
Nour had an unusual road to becoming a professional athlete. At the age of 29, he weighed in at 105KG – after ripping his suit pants (twice!), he turned his life around by signing up for this first ever triathlon. Just 2 short years later, Nour earned his pro-card and started his professional triathlon career at age 31. Although Nour's results as an athlete have elevated his profile, his approachable, lighthearted, "larger than life" personality is what makes him a […]
Nour had an unusual road to becoming a professional athlete. At the age of 29, he weighed in at 105KG – after ripping his suit pants (twice!), he turned his life around by signing up for this first ever triathlon. Just 2 short years later, Nour earned his pro-card and started his professional triathlon career at age 31. Although Nour's results as an athlete have elevated his profile, his approachable, lighthearted, "larger than life" personality is what makes him a crowd favorite.
In 2017, Nour announced he would be taking a break from triathlon to row across the Atlantic Ocean, with teammate Omar Samra (a mountaineer and polar adventurer).
Following a year of intense preparation, 'Team O2' set off on the grueling 3,000 nautical mile crossing, dubbed 'The World's Toughest Row', on 14 December 2017. Their route took them from La Gomera in the Spanish Canary Islands to Nelson's Dockyard English Harbour, Antigua.
After 9 days of rowing, Team O2's boat capsized and failed to self-right in Great White Shark hunting territory, approximately 800km off the coast of Africa. The next 12 hours turned into a survival story of epic proportions before Nour and Samra were eventually rescued by a cargo ship.
In May 2018, Nour and Samra announced 'Beyond the Raging Sea' – a documentary by globally-renowned director Marco Antonio Orsini which tells the story of their perilous Atlantic crossing attempt and fight for survival. The documentary also raises awareness of the plight of many refugees who are forced to cross bodies of water in a desperate bid for safe refuge.The film was featured in the 71st Cannes Film Festival and world premiered at the 3rd edition of the El Gouna Film Festival in September 2019.  It will make its global release in 2020.
Outside of being an athlete and adventurer, Nour has launched his own brand "o.n." which is synonymous to healthy living and lifestyle, and is an active motivational speaker – passionate about educating and motivating adults and children alike to pursue their dreams. He is also an avid entrepreneur having started numerous companies with his younger brother. Most recently the duo has successfully launched Enduro Supply – a triathlon and sports goods distribution company headquartered in Dubai; and Ventum – the fastest triathlon bicycle in the world, headquartered in Miami.
Nour has a triple major and pre-med degree from The John Hopkins University, and speaks Arabic, French, English and German.